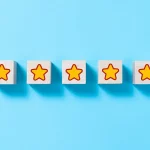 Improving Access to Quality
September 5, 2023
Aligned with Furley Bioextracts ESG SDG4 objectives, we strive to enhance education and knowledge for our valued customers.
We provide an educational platform named "Its Edutainment" with the objective of ensuring affordable or free access, depending on availability. Our goal is to make high-quality education accessible to everyone while keeping courses affordable, with many of them being completely free.
Courses and certifications related to soap and cosmetic making, aromatherapy, and massage used to carry exorbitant price tags, often exceeding USD 5000 per course.
We discovered that we can share this valuable knowledge with the public through trusted vendors. You can now access high-quality instruction from experienced professionals for a fraction of the cost. 
Our courses offer easy-to-follow instructions, step-by-step guidance, and access to our exclusive online community where you can interact with other students and ask questions. 
We believe that everyone should have the opportunity to learn these valuable skills, so we strive to make our courses as affordable and accessible as possible. 
We are proud to offer a variety of free and low-cost options so that you can find the perfect course for your needs. Whether you're just starting out or a seasoned professional, we have something for everyone. 
Topics Covered
Food
Cosmetics
Supplements
Entrepreneurship
Essential Oils
Aromatherapy
Healthcare
Wellness
How to Guides
DIY
Physiotherapy
Childhood Education